5 key reasons to hire a wedding planner
Weddings have since time immemorial, been blissful and a time to make memories. Although weddings can be stressful to organise, families are brought together to spread love and bond with each other over the prospects of the future while reminiscing about the past. Over the last decade, many families and their loved ones have decided that it is absolutely best to hire a wedding planner so they get to enjoy and commemorate. Together, let's take a look at 5 reasons to hire a wedding planner in 2022.
1. Saves time
A wedding planner's responsibility is to take work off your hands. When you allow your planning responsibilities to be taken up by more professional hands, you have more time to take care of yourself and observe the turn and development of events.
2. Cost-effective
Although the thought of paying money to get work done, that can be done by you and your friends, engaging professional help actually saves a lot of money. Wedding planners and many event planners alike have built the right network that allows them to move a lot of resources around at considerably lower costs. Professional service saves you the trouble of extra costs brought on by avoidable mistakes and a waste of resources.
3. Maximised results
You can actually expect your dreams and ideas to be realised in a much more impressive and professional way when you hire a wedding planner. They make the best use of resources and interpret your instructions and ideas in the best way to be materialised.
Getting married? Let's build your beautiful and simple wedding page for you!
4. Reduces stress
Bringing the different elements of a complex and delicate activity together to create such harmony as that anticipated for a wedding, is usually stressful especially if you have no experience organising events. Professionals have the experience and the right network in their line of work, that help move things along more swiftly.
5. Peace of mind
The absence of misunderstandings with loved ones who are volunteering their help, delays and of the fear of making irreversible mistakes can be most tranquil. The right wedding planner will save you the trouble of dealing with vendors and relative activities.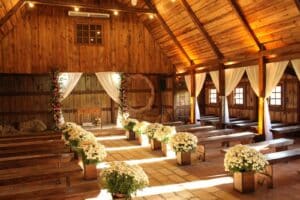 READ ALSO: Simple but classy wedding decorations in Ghana
Should I hire a wedding planner?
Are you eager to enjoy your special day? If yes is your answer, then you should hire a wedding planner. Sometimes, free labour from friends and family ends up costing more than the services of a professional wedding planner who knows all the right turns to make and what to avoid.
Tips for planning your own wedding 
Planning for the future is always delicate and precarious. If you have decided to get married and are in the preparation period, you must do this with your partner. For many, planning their future wedding requires dedication and devotion, which is almost sacred. We advise that you start this journey by looking up some modern wedding themes to get you inspired as we look at how to plan your future wedding below;
Set a budget with your partner and agree to stay committed to it.

Choosing a date is among the first things you need to help you come to terms with how fast you need to move and what your next first steps should be.

Forge a theme that is inspired by your vision of what you both want that memorable day to be. It'll include knowing what colours, florals, food to be served and even furniture you want at the ceremony. 

Picking and securing your wedding attires and rings can usually be tied to the theme you're going for. If you're going for simple elegance, you evidently pick simpler designs for your attires. 

Look at what resources you already have at your disposal and bring in the backup by involving family and loved ones. 

Building a guest list is very important to your ability to stay within your approved budget.

Hire a wedding planner once you have all the right information and ideas ready for them to work with. If you choose not to, you must start looking at engaging different vendors for different things, transportation to the venue, decor, food and catering, amenities at the venue, cleaning and serving responsibilities among other intricate details. 

Explore possible venue ideas with your planner. If you're having a typical Ghanaian traditional wedding, however, the venue may already be stipulated in what tradition demands.

Design and prepare your invitation cards to be sent out to your inhibited guests

Letting loved ones know via social media and with dramatic hashtags and countdown cards, can be done when all vital areas have been settled.

Last but not least, know what custom demands for a wedding ceremony to take place in your tradition and act accordingly.
Get your cool wedding invitation card design and a free "Thank you" design.
What to look for in a wedding planner?
Knowing who to invite and who not to invite into your home, is always a given. For a life-changing moment and what may be the most important day of your life, it is key to entrust the planning, organising and execution into capable and trustworthy hands only. As we take note of some 5 reasons to hire a wedding planner in 2022, let us make a list of what to look out for in a wedding planner below:
A good name / References
You may be handing the keys to your special day to a first-timer with no verifiable work experience or you may be eyeing the dazzling work of an experienced and famous wedding planner. Either way, find out what feelings people attach to their names. A good name is better than riches, and peace of mind is paramount. 
A good listener
Working with a planner who listens, respects and delivers as expected of them is not only healthy but will help you calm down as you approach your dream of a wedding. A good listener understands and interprets the ideas that you put before them, executing to the specifications and needs of the client. If your wedding planner is more interested in pushing their own dreams and ideas onto the table, they're not listening and therefore cannot bring to life what is in your heart.
Creative mind and heart
The right amount of creativity can make all the difference in a wedding planner. Hiring and coordinating with a planner who has no sense of creativity can be stressful and could ruin your special day. A creative at heart digest all your ideas and presents results in the best and most artistic way possible. And when you have no ideas of your own, they always have the right one to put on the table.
Cost-conscious
Hire a planner who is concerned with producing the best result at the best cost possible. If they force you to exceed your spending budget to realise certain extravagant ideas, it is a sign that you are working with the wrong wedding planner.  
Resourcefulness
When interviewing and studying possible wedding planners to hire, find out what resources, contacts and connections they have at their disposal and how helpful they're going to be in bringing your dream wedding to life.
READ ALSO: Simple but classy wedding decorations in Ghana
Service charge/pricing
As part of your budget for the entire wedding, find and hire a wedding planner you can afford. Finding out how much their service is going to cost you, should be part of the initial stage conversations to avoid wasting time and getting dangerously invested in the wrong candidate.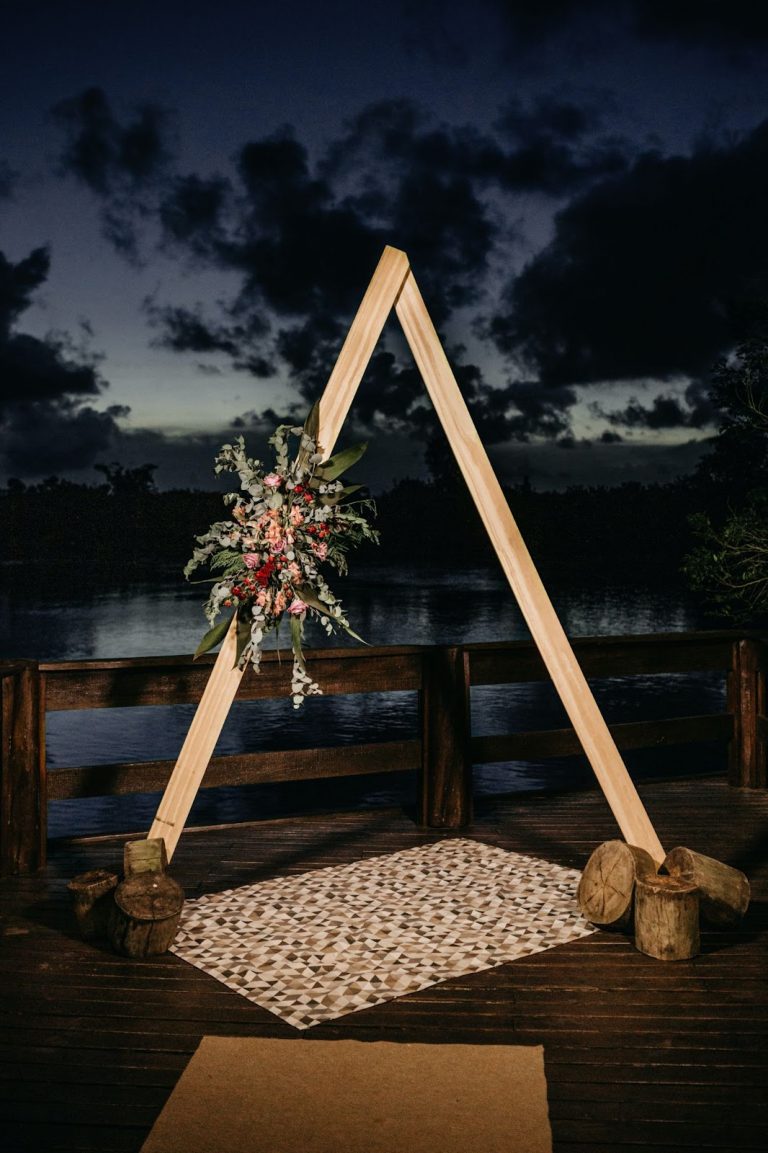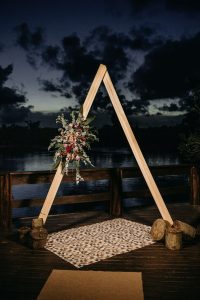 READ ALSO: Affordable wedding gown prices for that special day
What does a wedding budget include?
Here's what to consider including on the list of things on your wedding budget as you examine 5 reasons to hire a wedding planner in 2022:
Items on the traditional wedding list provided by the family of the bride(Ghana)

Wedding rings

Wedding attire for bride and groom

Makeup and accessories for the bride

Stationery(invitation cards)

Venue

Decor 

Catering

Wedding cake

Entertainment

Souvenirs and gift bags

Photography and Videography

Transportation

Wedding planner
What is a realistic budget for a wedding?
Your needs and resources are the two most important things that determine your budget. There is no ideal price or amount of money to spend on your wedding. People, cultures and dreams differ. Sometimes, time plays a role in determining what goes into the budget and what goes out. The most realistic budget is the one that caters to your needs and standards without compromising the quality of the results you achieve and is therefore principal to not lose sight of what's important from start to finish. 
When should you hire a wedding planner?
Only hire a wedding planner when you're sure there's going to be a wedding and after you conceive your own idea of what you want your wedding to be. Do your research and find your ideal match before you sign any deals or agree to hire a planner. Also, be sure to understand why you need a wedding planner.
READ ALSO: What to expect at a "Ghana" wedding
Is 2 years too long to plan a wedding?
No, 2 years is not too long to plan the wedding that you want and deserve. Most people take longer than a year to finally be married from the day of conception of the idea and no amount of time is too long. Although active planning may take only a year, it is acceptable to take as long as you need to put all you need together financially and material-wise for your special day. Whatever period of time you need to successfully plan your dream wedding, hold on to inspiration and move at your own pace that is safe and practical.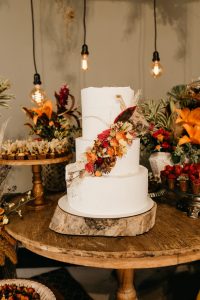 Planning a wedding can be like walking through a minefield, from booking vendors, choosing the right outfits, inviting the right number of people, catering and trying to stay within budget while getting the closest thing to your dream wedding. We hope you found this article helpful. 
READ ALSO: What to expect at a Ghana wedding
At knotting.org, we know that there can be no do-overs. We respect how important your special day is not only to you but to the whole family. We believe that your wedding is the beginning of the most delicate lifetime commitment and as such, bring you free and custom online wedding invitations that offer you the opportunity to have your own webpage designed to your specifications where you can publish all relative information in the most exciting way and help you receive funds and support from your loved ones. We can also design your invitation cards. Contact us now.