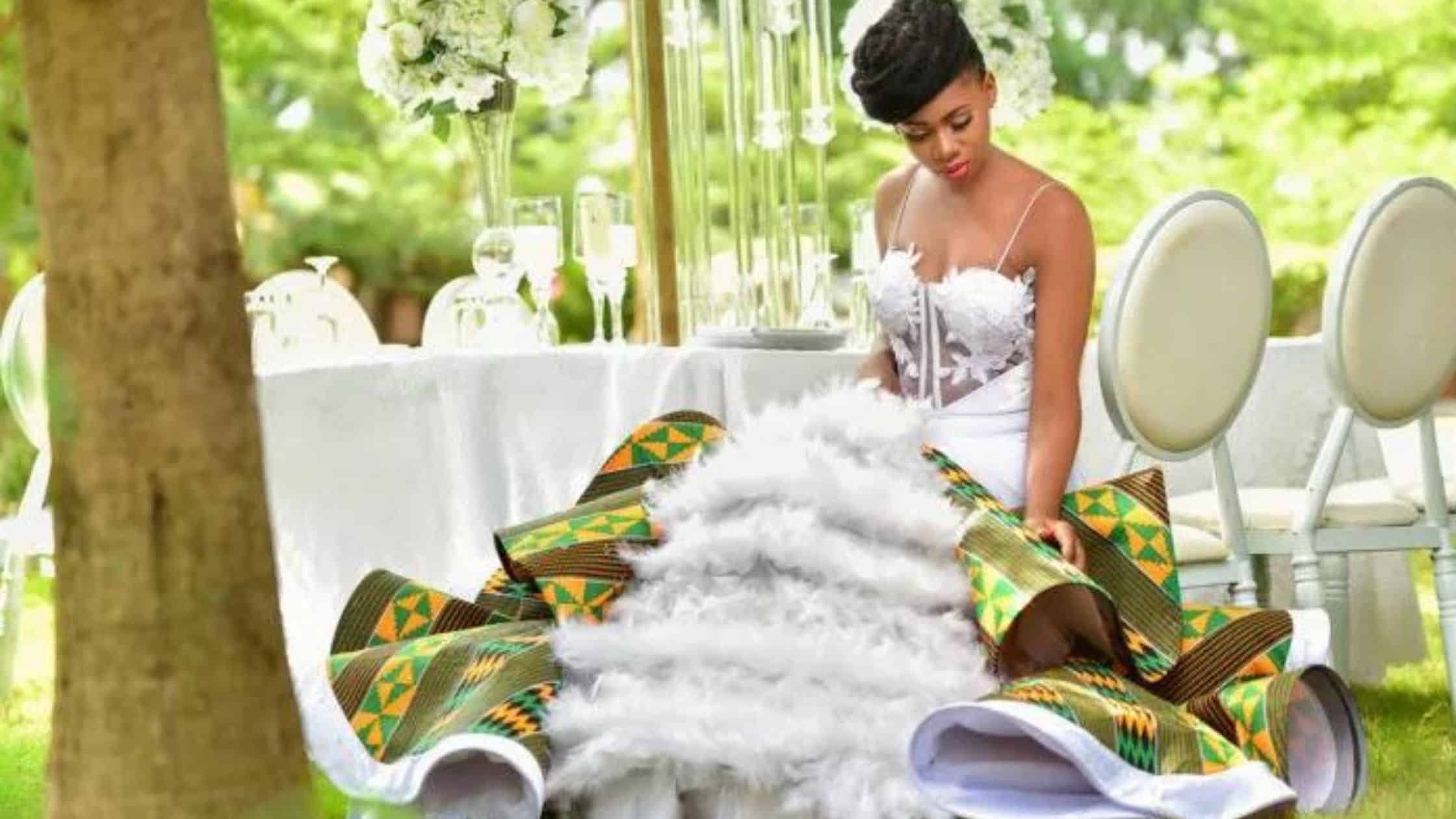 Beautiful kente wedding gowns for your wedding
It's normal to see the bride wear a white wedding dress at her wedding. But in Africa, you will come across a few kente wedding gowns. Kente themed wedding dresses are slowly becoming a trend for those who dare to be different. Take a look at these fabulous kente wedding dresses and we hope they inspire you.
Kente Wedding Gowns
Fasenista.com/Pinterest
If you would like to buy your wedding gown or any other wedding item at an affordable rate, check out our wedding shop.
Give your wedding that African element. Look beautiful and traditional for your wedding ceremony in any of these kente wedding gowns. Feel free to share it with your friends.