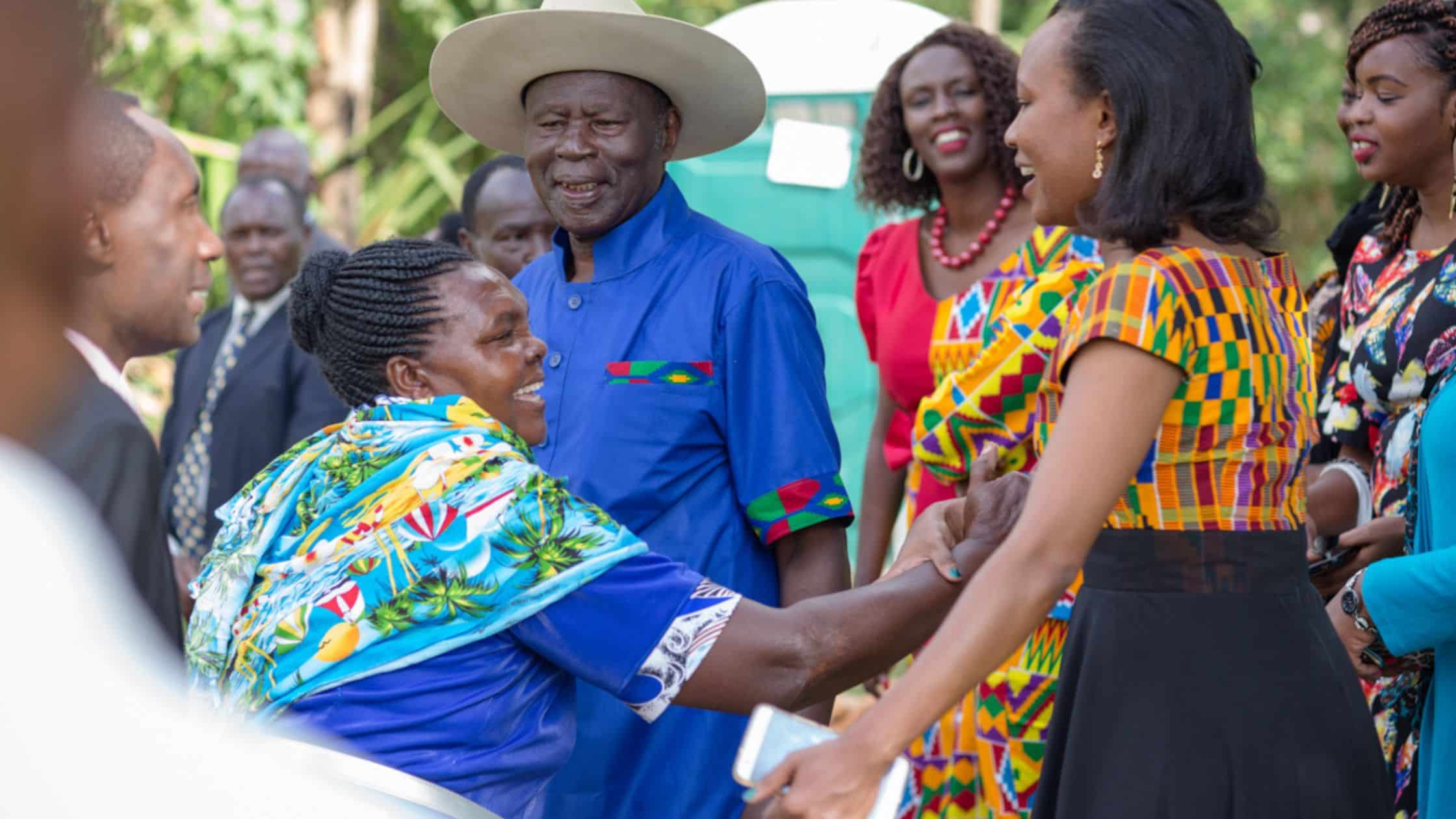 Engagement Dresses in Ghana
---
Engagements ceremonies in Ghana are not complete without seeing some of the colourful engagement dresses in Ghana. The union of two families is a big enough occasion to showcase some of the best kente styles for ladies and other engagement dresses for men.
The engagement Kente styles are simply the best. They are simple engagement dresses that speak volumes. A lot of attention is given to the engagement dresses of the bride and groom to be on their special day. Here are some engagement dresses in Ghana to choose from. From kente styles to lace designs.
Engagement Dresses in Ghana 2020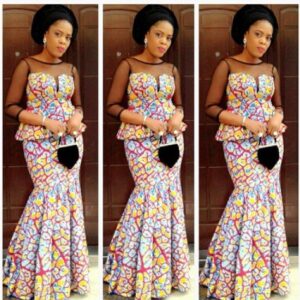 a beautiful kaba and slit style with lace design.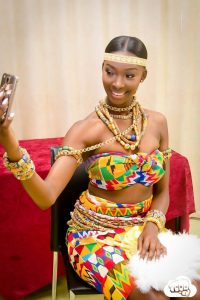 Kente communicates a strong sense of royalty.  A typical kente outfit complemented by local Ghanaian beads is part of the options of engagement dresses in Ghana.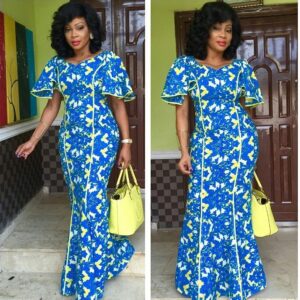 A beautiful long dress made from floral African print. Engagement dresses in Ghana can also look like this.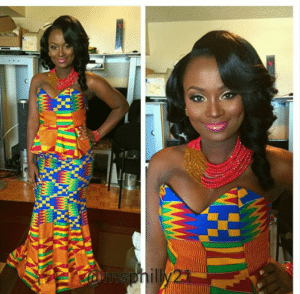 A sweetheart kaba style  and long skirt(slit) made from Kente can be an engagement dress for the bride.
Engagement Dresses for Couple
Beautiful kente design for couple. Engagement dresses in Ghana can have the husband and wife both clothed in the same print.
kente styles for engagement 2020
Pictures source: seeker match.com
If you sell engagement dresses then we have a special discount for you. Get found online through SEO
Read also: How Customary marriages in Ghana are done
Read also: How Marriage under Ordinance works
Read also: How to do your own bridal makeup