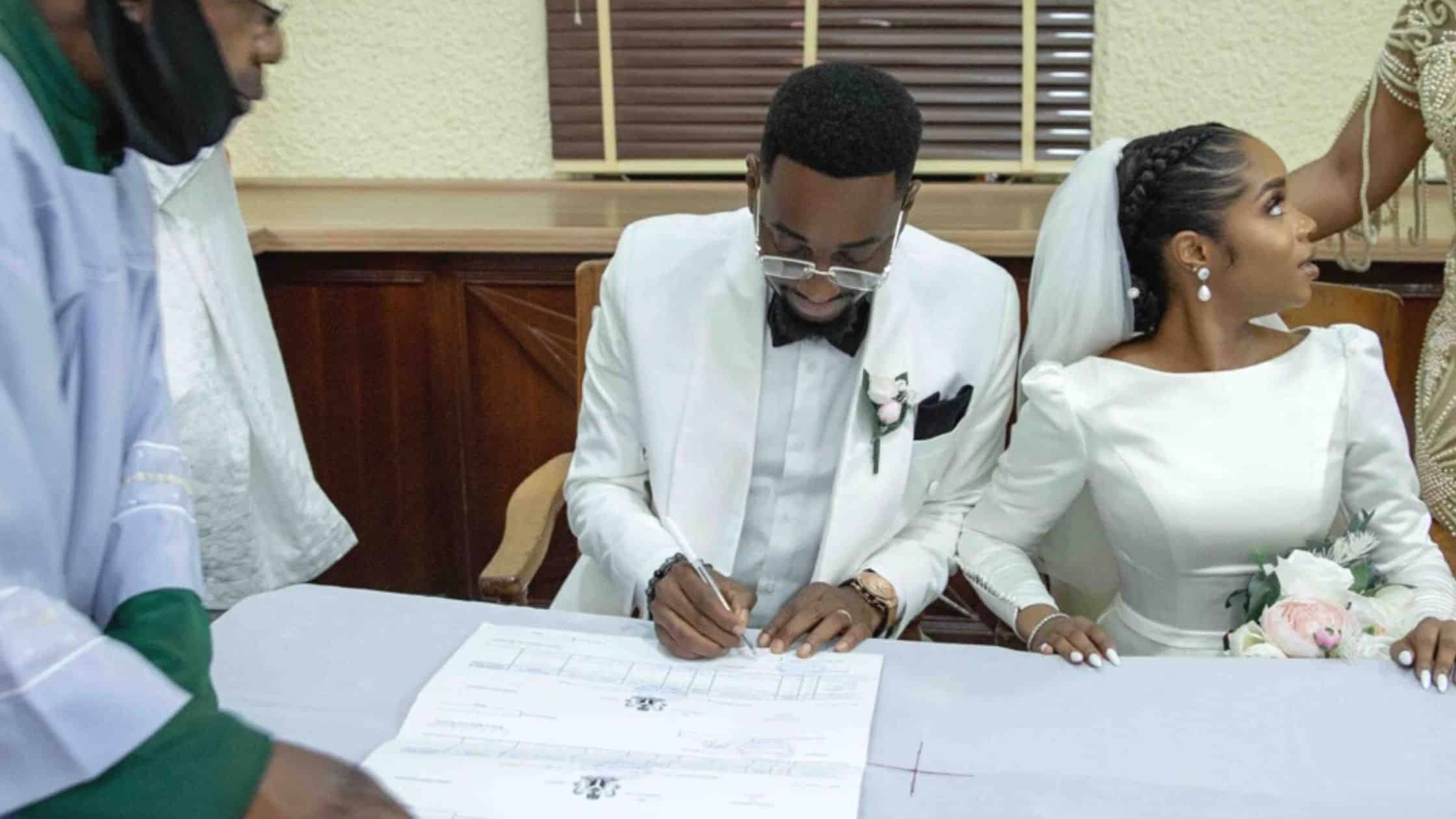 How Marriage under Ordinance In Ghana works
Have you ever wondered how marriage under ordinance in Ghana works? Why do we need to make it legal at all? Why can't I just live with my girlfriend or boyfriend for the rest of our lives and be happy? After all, we love each other; that's what matters. Why go through the whole stress.
These questions bother a lot of minds especially in times like these. The simple answer to these questions is that marriage ensures order in society and protects the couple (In terms of cheating). The legal process is important because the society and the families are involved.
READ ALSO: Quarantine Weddings
What is Marriage under Ordinance?
Marriage under Ordinance is the civil union available to every Ghanaian couple. It is usually done after a traditional wedding (Customary marriage), in which the families carry out their own rituals, according to their tribes and traditions. It is secular in nature with a touch of religion, depending on which sect the couple identify with.
A marriage under Ordinance in Ghana is governed by the Marriages Act (Cap 127). It is also the only strictly monogamous means of Marriage in Ghana. Meaning that one can be jailed, if they marry someone else while under an existing marriage.
What is the process involved in a Marriage under Ordinance?
The man and woman intending to get married must give notice to the marriage registrar in the district where the marriage will take place. The registrar would, in turn, publish a notice of marriage and then issue a certificate after 21 days if no objection is raised. The certificate is presented to a licensed marriage office but becomes null and void if the couple does not get married within three months after that.
Requirements for Marriage under Ordinance.
The applicant may obtain the prescribed Declaration form and complete it with the assistance of the Marriage Registrar.
Question of Consent/Declaration for Consideration Question of Consent / Declaration for consideration.
Have the couple ever being married before under the ordinance law, Yes / No. If YES…? Kindly state the reason. Divorce Certificate or Death Certificate is a mandatory requirement and must be in English should this be the reason.
It's a must for the couple to be present to start the registration.
The couple must be 18 years and above and also of sound mind.
Two witnesses are to be provided from each side of the couple if marriage is to be celebrated at the Registrar General's Department.
Time frame: The Marriage must be celebrated 30 days after the start date.
After all this is done, the man and woman can now live as husband and wife.
Can I get my marriage certificate from Church?
I'm sure this question pops up in your mind if you are a regular church attendee and have seen several couples being given their marriage certificates at their weddings.
Some Churches are legally registered and gazetted to issue marriage certificates. If your church is in this category, they can issue your marriage certificate on your wedding day, after you have registered with the registrar. If not, you'll have to do everything in the District Assembly office and get your marriage certificate from there through the process outlined above.
READ ALSO: 10 Beautiful Weddings In Ghana
We hope this article gives you a clear understanding of what the marriage under ordinance really means and how it actually works. Marriage under ordinance in Ghana is a quite simple process and will not take too long to achieve. Remember to post your comment below.