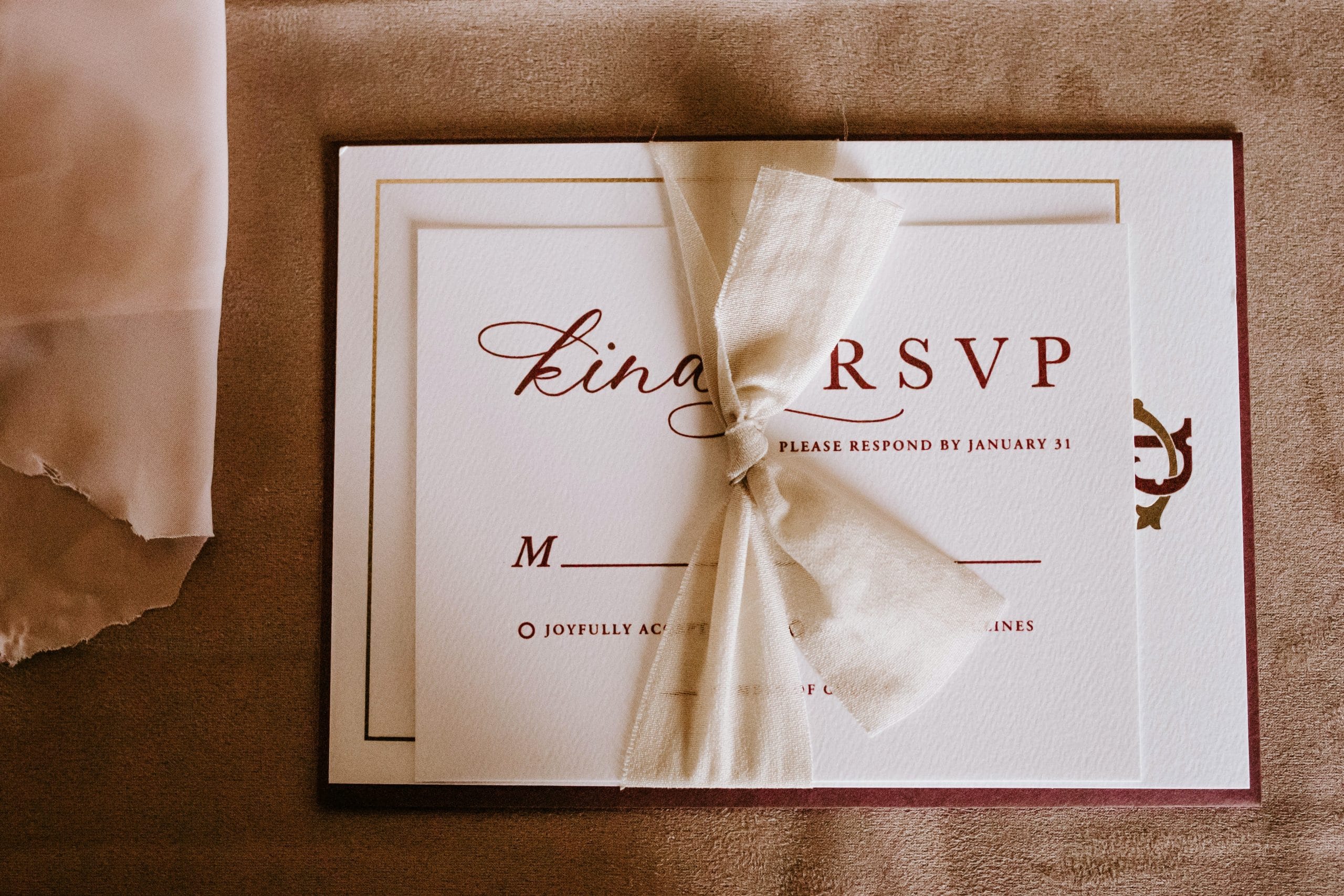 Wedding invitations in Ghana- How to cut down cost.
Wedding invitations are primarily part of any marriage ceremony—they are indispensable in planning, plus, they set a tone for the big day. Not many people like to admit it, but planning your dream wedding can be expensive, especially if you don't prioritize your expenditure well. Everything has a price tag, from caterers to adornments and flowers to your outfit, you name them. 
 So, before you give your wedding carte blanche, there are a few things you should consider. These tips will help you cut down costs considerably.
Ways to cut down wedding invitation costs
The truth is, the feeling of getting married sometimes get in the way of your budget, but if you're looking for ways to cut down cost on your wedding invitations, follow these easy tips and tricks:
Choose online wedding invitations.
One of the best options for a low-cost wedding invitation is to send invitations online. Online wedding invitations are not only inexpensive but highly convenient for you and each wedding guest. It helps you know the exact number of people who may attend your wedding and plan accordingly.
Knotting provides an e-invite wedding invitation link where you receive every information about your upcoming wedding ceremony. Talk of:
The wedding date, time, and chosen name for you and your intended spouse.

Check this out. 

Custom wedding colours

 A google map location of the wedding and reception venue. Click

here

to view.

Pre-wedding photoshoots

The "how we met" story.

Do you have a special note or poem for your beloved? Hmm,

wait till you read this one.

A quote or scripture you would want to use

Receiving gifts from well-wishers (especially momo alerts)

A forum where you can express your heartfelt gratitude to well-wishers. Wellwishers can also leave you a congratulatory message.

Reception programme (downloadable)

Beautifully designed invitation card (printable)

A countdown
READ MORE: Important Things to Consider Before You Marry
Prioritize Your Needs Over Your Wants
Perhaps you're looking for wedding invitations with all the trimmings, that are going to cost you a ton of money. To save up on cash, reduce your expectations and prioritize your needs over wants. Many wedding invitation prices are determined by the design elements chosen; besides, a digitally printed invitation is usually less expensive than a foil-stamped invitation. Not all invitations must be embellished with ribbons, paper wraps, and tags. Decide which design elements are essential and create a wish list.
READ MORE: PRICES OF WEDDING RINGS IN GHANA-BEST PRICES AND QUALITY
Maintain a straightforward approach.
Embellishing elements are limitless, and you can customize your wedding invitation in any way you want. Everyone wants their wedding invitation ideas to come true and for them to stand out from the crowd. Wedding invitations can be created in a variety of ways, including wax seals and foil pressing. However, simplicity is sometimes preferable, especially if you're on a tight budget.
Allow yourself to let go of custom designs.
While having a customized wedding invitation is fantastic, customizing every detail, including the printing method, can be quite expensive. This is because the more work your wedding items have to put into designing each aspect of the invitation, the higher the cost. However, we suggest considering pre-made templates as a more affordable option. By browsing through their portfolio, you can find a template that suits your wedding style, saving you time rather than money.
Purchase all of your wedding items in one location.
Many people are unaware that if you buy your paper goods in bulk from the same store, some stationers will give you a discount. Order your save the date cards, invitations, and menu cards all at once instead of separately. 
Consider using a simple envelope.
While personalized wedding invitations are a wonderful touch, customizing every element, including the printing method, can come at a significant cost. The extensive design work required for each aspect of the invitation translates to higher expenses. As an alternative, we recommend exploring pre-made templates. By perusing their portfolio, you can effortlessly find a template that aligns with your wedding style, saving you valuable time while maintaining affordability.
READ MORE: GET A BEAUTIFUL WEDDING PAGE NOW
All these services come at affordable prices. What better offer can be both inexpensive, classy and fulfilling? You tell me! Going digital and using technology to create your wedding invitations can save money in the long run. There's no better way to save money and trees. Cheers to you! For more information on how to reduce wedding costs contact us today.